---
---
SECURITY & SURVEILLANCE
Keeping your home, business & marine vessel protected secure is Job 1. Unlike other systems that piggyback on your cable or phone connection, our systems have a dedicated cellular connection so you can count on reliable, uninterrupted service.
---
---
Smart Security
Keep your loved ones & property protected with professionally monitored Smart Home Security. Our systems are engineered for reliability so you stay protected even if the power is out, the phone lines and internet are down, or your panel is smashed. And, you'll always be connected to what's happening with real-time alerts and remote control through our mobile app.
INSTANT ALERTS: Receive real-time alerts via text, push notification, email or phone call.
ALWAYS ON MONITORING: Get notifications whenever activity is detected — when your system is armed or disarmed.
PERSONALIZED USER CODES: Know who is coming and going, and see who armed or disarmed the system.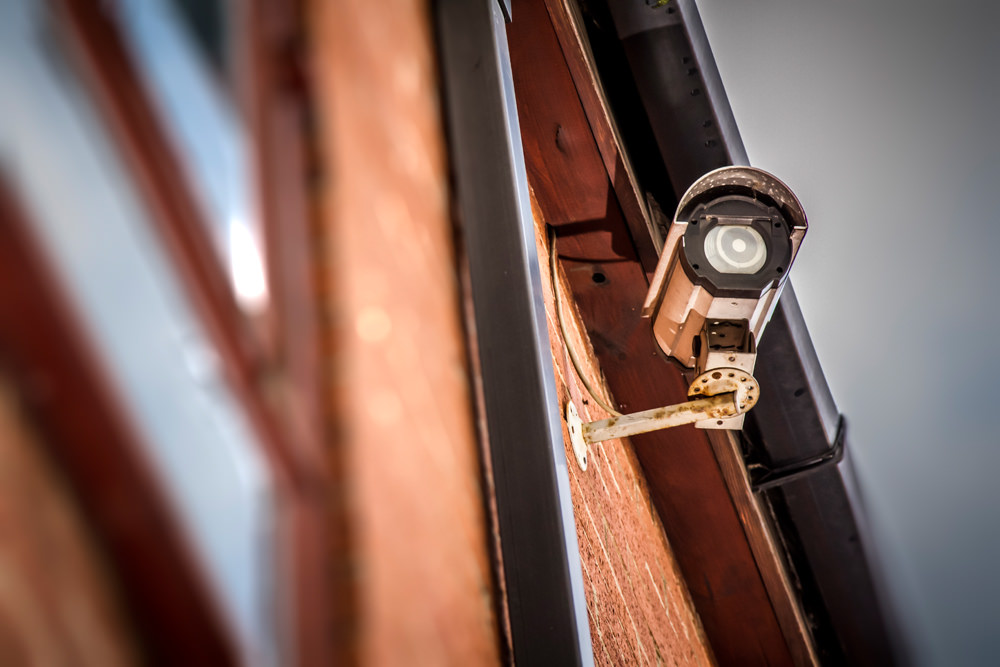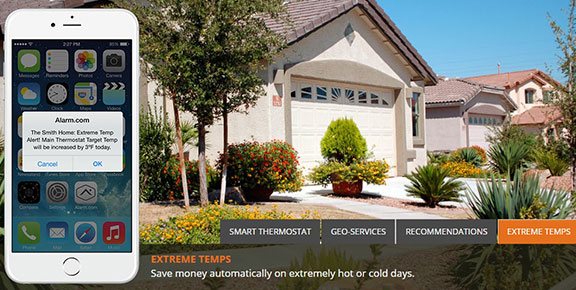 Advanced Energy Management
Keep your home comfortable and save energy — no wiring, patching or painting required. Alarm.com Energy Management is professionally installed, and integrates seamlessly into your smart home system. It uses learnings from across your home to provide smarter automation, and can be controlled remotely from your mobile app.
EXTREME TEMPS: Save money automatically on extremely hot or cold days.
SMART THERMOSTAT: Smart Thermostat is designed specifically for your smart home. It uses information from other smart devices to automatically save without sacrificing comfort.
GEO-SERVICES: Get advanced, location-based thermostat automation that responds to you.
RECOMMENDATIONS: Get personalized recommendations to achieve your home's optimal energy performance.
HD Video Monitoring
Stay aware of what's happening at home, even when you're away with Alarm.com's interactive Video Monitoring. You'll never miss a moment of the key activity you care about, thanks to real-time video alerts and peek-in access to live streaming video feeds.
VIDEO ALERTS: Get video clips sent directly to you via text or email for activity you care about — such as anytime the front door opens, the alarm is triggered, or motion is detected in the basement.
LIVE-STREAMING: Check in whenever you want from your smartphone, tablet or computer to get a live view of what's going on.
RECORDED CLIPS: Capture motion or event-triggered video clips, making it easy to find exactly what you want to watch later. Stay protected with off-site storage.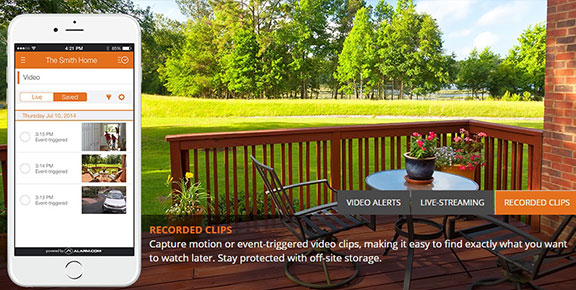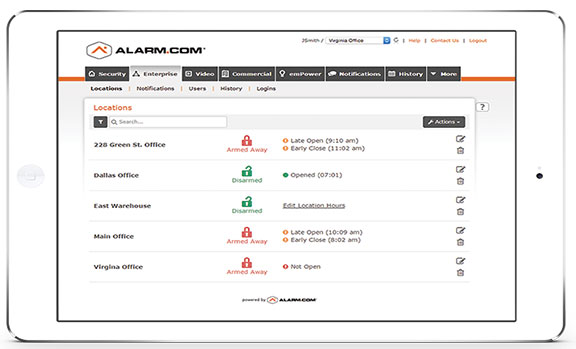 PROFESSIONAL GRADE SECURITY
Engineered for reliability, Alarm.com's Interactive Security and patented Crash & Smash protection keeps your business protected from tampering, power outages, and service interruptions. You'll be able to stay in control of your business's security, and manage employee access, from anywhere.
Arm and disarm the system remotely.
Manage employee User Codes across multiple locations.
Easily remove User Code access for terminated employees.
Set automated arming schedules.
Manage multiple sites in one centralized dashboard.
BUSINESS INSIGHTS
Our systems make it easier to monitor activities at your business, whether it's one location or multiple locations, even when you're not there. With customizable alerts you can instantly see whether the business opened on time, know who disarmed the security system, and even get images sent to your phone if a secure area is accessed.
Check the system status remotely to know if it's armed or disarmed.
See who armed or disarmed the system.
Get a No-show Alert if the business isn't opened on time.
Monitor daily or weekly opening/closing activity trends.
Receive Image Alerts for specific activity with the Image Sensor.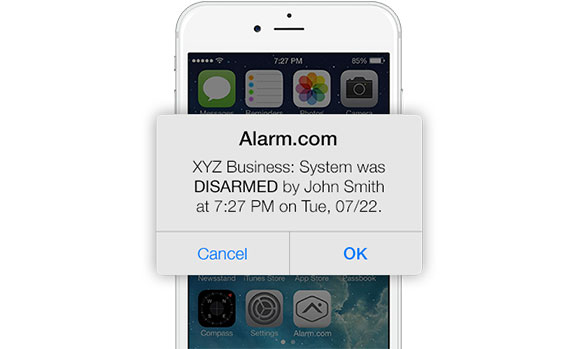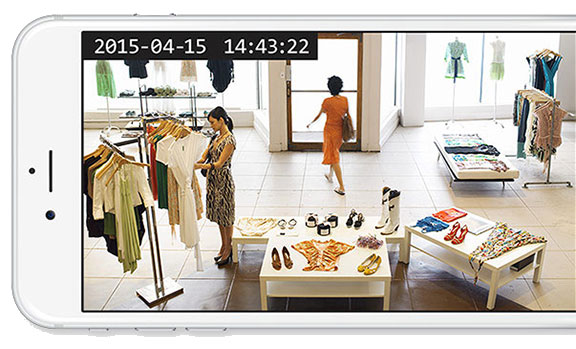 Video you can watch at any time.
Keep an eye on all of the important activity at your business. With single site and multi-site viewing, and live-streaming and recorded video, it's easy to monitor the key aspects of your business when you can't be there.
Make sure that everything is clean and orderly inside and outside.
Manage multiple locations and see what is going on across your business.
Keep a secure eye on sensitive areas such as the office, cash register or refrigeration units.
Automatically record what's happening in an alarm event and use for loss prevention.
Secure offsite 24/7 video storage you can view anytime or easily email recorded clips.
---
The highest standard of installation & customer service
Our trained staff provides the best installation & service in the United States
Professional Installation
Over 20yrs of professional installation on thousands of homes & continued training sets us apart from the competition.
We Come to You
We proudly serve customers coast to coast for a wide variety of services for your home or commercial location.
Limited Lifetime Warranty
We offer a Limited Lifetime Warranty on all of our installations & only offer the finest products on the market available for your vehicle
Customer Service
Our customers are our number one priority. Our core values are honesty, integrity, quality craftsmanship, and excellence in customer service before, and after the sale.